ZMFTS!
slathering ugly gobs of paint on your favorite childhood toys
Rebuild. Repaint. Repeat.

The original ZMFTS! was founded in 1998 and was one of the first, and largest, fan web sites on the World Wide Web. It became an invaluable informational resource and encyclopedic research tool, long before the days of YouTube and Wikia. In recent years, the ZMFTS! streamlined and shifted focus to become a showcase of creative projects. Today, the site showcases over 500 individual, unique three-dimensional representations of media characters, representing tens of thousands of hours of labor. My focus is on creating the most professional, accurate looking representations of existing media characters, rivaling or even besting those mass-produced by licensed manufacturers.
PROJECTS


I have been recreating and redesigning action figures, die-cast vehicles, and other toys for over 20 years. When the official guys get it wrong, producing toys that are inaccurate or incomplete, or neglecting characters altogether, that's when I go to work. Many of my projects are based on pop culture media like Transformers®, Star Wars®, Teenage Mutant Ninja Turtles®, and more.
​

DISCLAIMER

All creative works, including original photography, stories, and screen shots created for this site are ©2017 Inspiration Studios. All existing media characters are the property of their respective creators and no infringement upon their intellectual property rights is intended.



Transformers® is a registered trademark of Hasbro, Inc.
Star Wars® is a registered trademark of Lucasfilm, Inc. and Disney.
​
Teenage Mutant Ninja Turtles® is a registered trademark of Viacom International, Inc.
All other licensed characters are the property of their respective trademark owners.
Powered by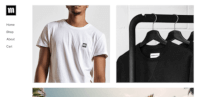 Create your own unique website with customizable templates.